Crispy taters jumbo stuffed with massive flavor.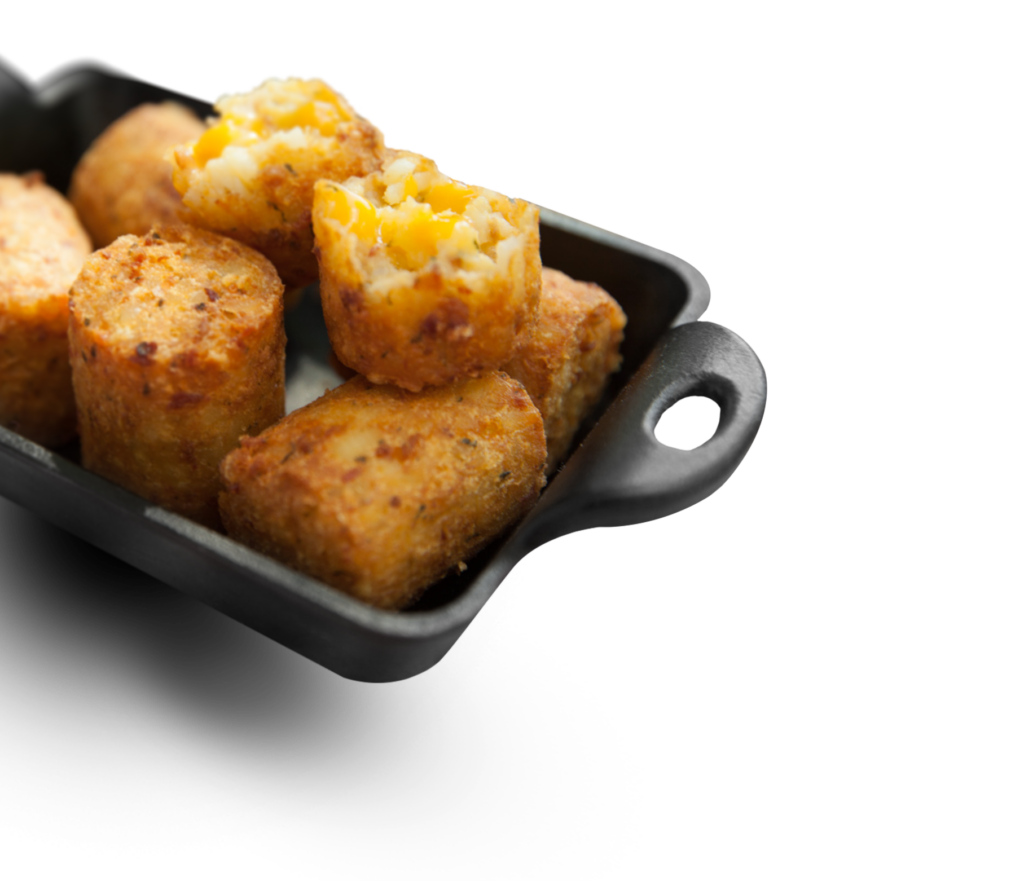 It's time to serve the tater they deserve.
Give your customers flavor and crunch that they won't stop talking about.
Recipes/Serving suggestions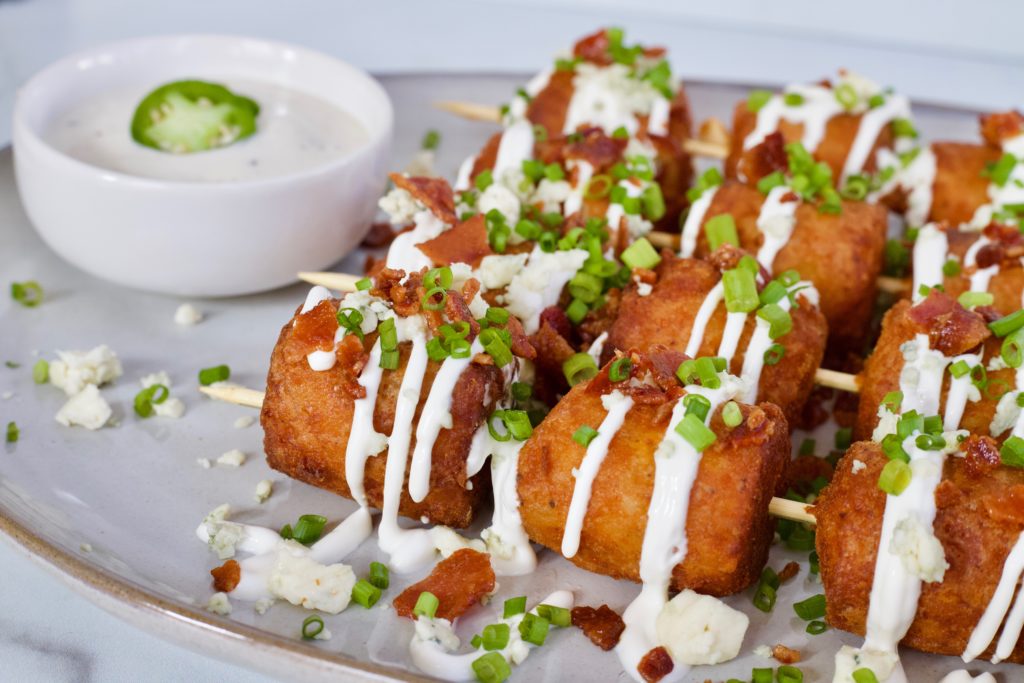 Skewers - Buffalo chicken tater kegs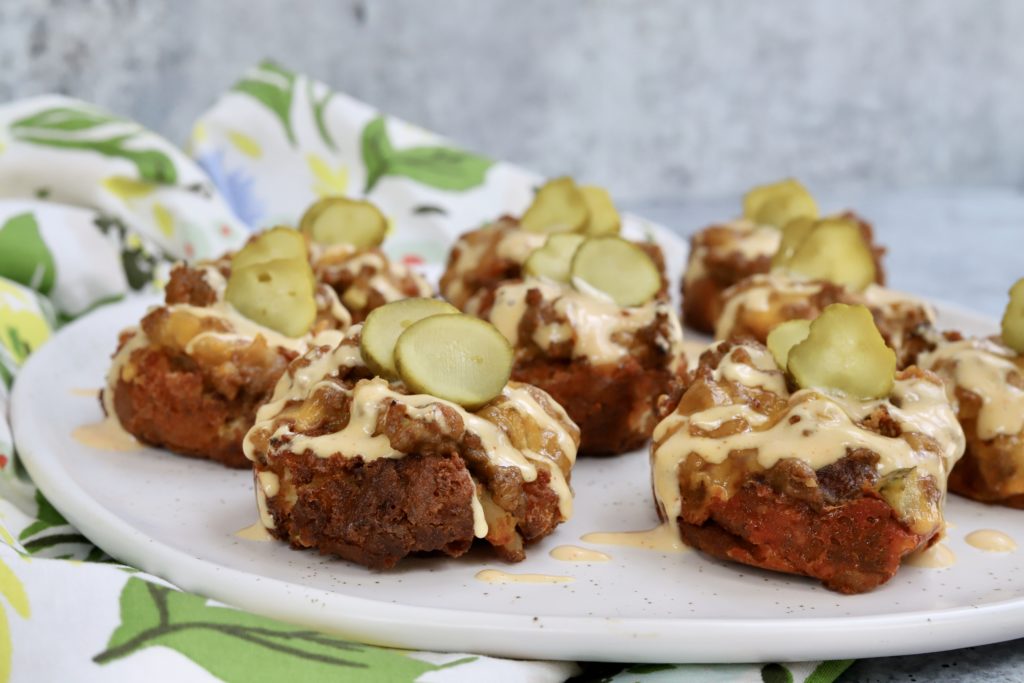 CheeseBurger Bites - Bacon Jalapeno Popper Tater kegs
How can Taters be served? Lets count the ways!
Check out our serving suggesitons and Get Creatives!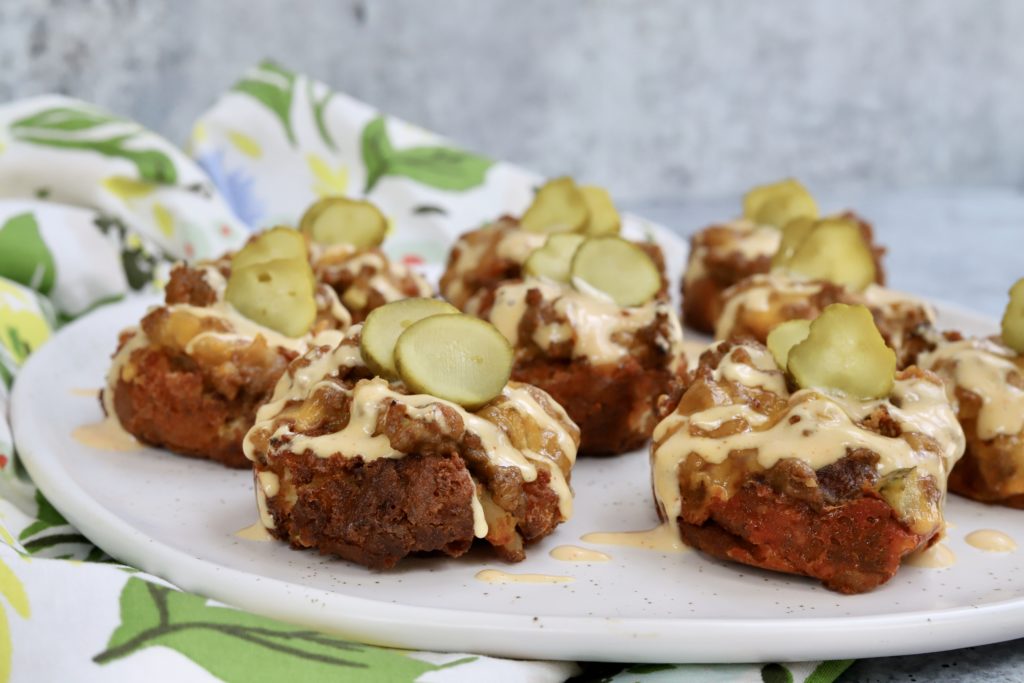 Skewers - Buffalo chicken tater kegs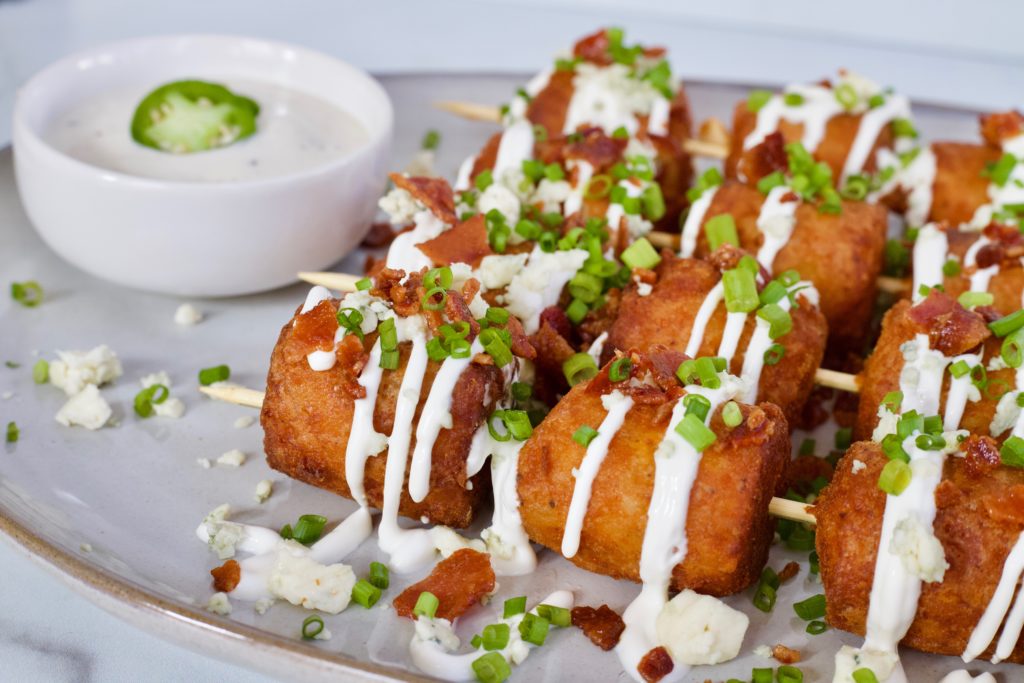 Steak Tartare - Crab Tater Kegs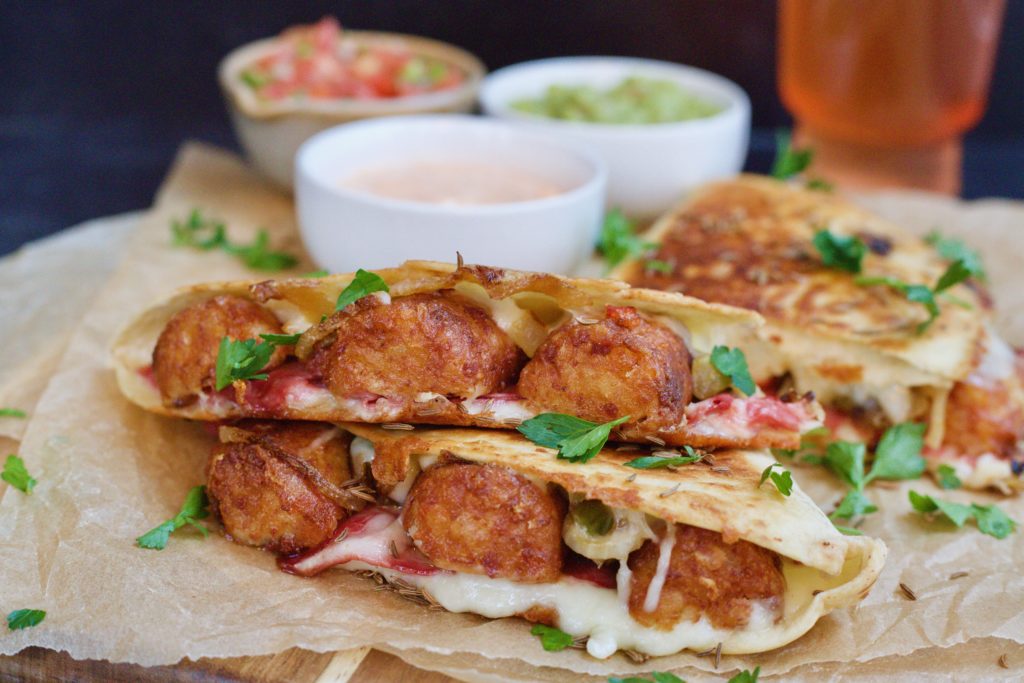 Steak Tartare - Crab Tater Kegs